Butrans Withdrawal and Detox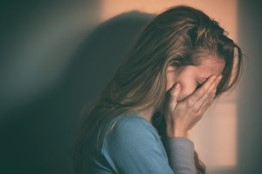 Butrans is a strong pain medication that is used to combat severe and chronic pain. This medication is generally used for chronic back pain or pain from arthritis. This drug helps reduce this pain, which makes it a powerful medication. This powerful medication can be misused or abused, which can lead to dependence and addiction. We at United Recovery Project got you covered.
Below, you can learn more about what butrans is, as well as what butrans withdrawal and detox are. You can also learn more about getting some help through your butrans withdrawal and detox. This is not something you have to go through alone. There are facilities and medical professionals that are ready to help you with your butrans detox.
What is Butrans?
Butrans is a pain medication that comes in the form of a patch that is placed on the body. This patch is an extended-release medication, so it can provide pain relief for seven days before it is replaced by a new patch. Butrans is a medication that contains buprenorphine, which is a powerful opioid pain medication.
This pain medication influences the way your brain and body interpret pain, so it changes how your body functions. If someone stops using butrans after using it for a while, they can experience butrans withdrawal.
Butrans Withdrawal
As mentioned above, using and misusing butrans can lead someone to develop a dependence on this drug. Dependence can lead to addiction. If someone is dependent on or addicted to butrans and they abruptly stop using this drug, they can experience butrans withdrawal.
Withdrawal or detox describes the body reacting to the lack of a particular substance (usually drugs or alcohol) in its system. The body has become dependent on the drug being in its system, and when the drug is no longer in its system, the body can react by showing different physical symptoms.
These physical symptoms or withdrawal symptoms are the body trying to regulate itself and get back to a normal state without the drugs in its system. Now that you understand what withdrawal is, you can check out some common butrans withdrawal symptoms below.
Butrans Withdrawal Symptoms
The body physically and mentally reacts to the lack of butrans after a long period of use. The exact withdrawal symptoms you experience can vary from person to person, but we have listed some common butrans withdrawal symptoms below.
Anxiety
Tremors
Nausea
Diarrhea
Vomiting
Agitation
Irritability
Now that you know some symptoms that may show up during butrans withdrawal, we are going to talk a little bit more about a butrans withdrawal timeline.
Butrans Withdrawal Duration
If someone is in withdrawal, the biggest question they may be asking is: when will this end? How long does butrans withdrawal last? The length of butrans withdrawal depends on a few different factors. The first factor is the amount of butrans the person has been using. Another factor is the length of time a person has been using butrans.
Still, another factor is the specific person and their body type; each person is different and each body might react slightly differently to withdrawal and detox.So, how long does butrans withdrawal last? It depends on the person, but butrans withdrawal will probably only last up to two weeks. The first several days will be the worst of the symptoms like nausea, vomiting, muscle aches, and tremors.
After the first several days, a person may experience more mental symptoms like anxiety and drug cravings, but after a couple of weeks, most of the butrans withdrawal should be over.
As you can see, butrans withdrawal can be tough to go through and it can last a good period of time. That is why many people choose to go to a medical detox center to help them through their drug or alcohol detox. Learn more about this below.
Medical Detox for Butrans Withdrawal Symptoms
Medical detox is when a person goes through butrans withdrawal with the support and supervision of medical professionals. These medical professionals can slowly taper you off the drugs you are taking so that you can avoid some of the worst of the withdrawal symptoms.
They will help you get sober in a safe way so that you can go on with your life. A medically assisted detox will make sure that you get sober and don't give in to the drug cravings that may occur during drug withdrawal.
United Recovery Project has a drug and alcohol detox that could help you with some of the worst of your withdrawal symptoms. During our butrans detox program, we will help you feel comfortable as you get all of this drug out of your system.
We will also make sure that you do not have access to drugs so that you can relapse. After you complete our medical detox program, we can help set you up with a rehab program that can help you build the tools to stay sober long-term. Addiction is something that should be taken very seriously, and it isn't something you should go through alone. Reach out to us if you want help with your butrans addiction recovery.
Hollywood boasts of providing its residents with a suburban feel, where most residents own their homes.There are plenty of parks, coffee shops, and restaurants.It is also home to a number of drug treatment centres where people suffering from addictions of any kind can seek help and get treated.
Join Us Today
Are you or your loved ones suffering from an addiction to butrans? Our professionals provide a wide range of drug rehab programs including medical detox, inpatients programs, outpatient programs, intensive outpatient programs, Partial Hospitalization Programs. We also offer aftercare services through our sober living and alumni programs.
Research shows that patients who visit inpatient rehab centers away from their cities report higher rates of long-term recovery. Our drug and alcohol rehab is located in Hollywood, Florida. We admit patients struggling with drug and alcohol addiction from across the United States. Contact us today and start your recovery journey, or get your free insurance quote today.
Resources and References: