The FDA and OPDP Warns Galt Pharmaceuticals LLC about Doral Marketing Practices
The US Food and Drug Administration (FDA), and the Office of Prescription Drug Promotion (OPDP) sent a Warning Letter to Galt Pharmaceuticals LLC concerning its marketing practices for Doral, a drug used to treat insomnia.
The letter is about a Galt email sent to healthcare professionals promoting Doral's use, but which made allegedly false or misleading assertions "about the risks associated with and efficacy of Doral," therefore, making Doral misbranded.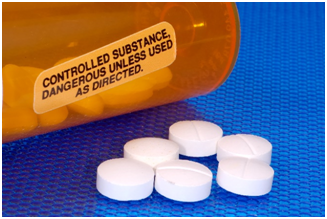 Doral, also known by its generic name quazepam, is a benzodiazepine, and the FDA considers it a schedule IV controlled substance. Doral is contraindicated in individuals with known hypersensitivity to benzodiazepines and those with concomitant opioid use.
Many companies have held the marketing authorization for Doral, with SciecurePharma, Inc. being the application holder immediately before Galt.
In 2014, OPDP sent Sciecure an Untitled Letter for a Doral professional sales saying that "omitted important risk information, contained unconfirmed superiority claims and omitted material facts." OPDP expresses fears in the present Warning Letter that Galt is continuing to market Doral in "a similarly violative manner" as Sciecure.
Regarding the Galt nonfeasance in their promotional materials, OPDP notes that the email contains numerous assertions about the benefits of Doral, but omits precautions and warnings, including those about benzodiazepine withdrawal syndrome. The letter also omits warnings about CNS-depressant and daytime impairment effects.
Besides, the email fails to warn about anaphylactic reactions, abnormal thinking and behavior changes, the possibility of "sleep-driving," and worsening of depression and suicide ideation. The OPDP concedes that the email did include a statement referring providers to the full prescription information, but indicated that this statement does not relieve the omission of the risk information from the email.
OPDP also took issue with the assertions about the abuse potential of sleep medications. Explicitly, the professional email stated that Doral's "relative likelihood of abuse is considerably lower" than other sleep medication, and made several other similar claims suggesting that Doral has a superior safety profile compared to similar drugs.
In support of this claim, Galt cited a specific study by Griffiths et al. that used an algorithm to estimate the likelihood of abuse and toxicity of various compounds. However, the FDA noted in its 2014 Untitled Letter to Sciencure that the Griffiths study lacked actual abuse data from human subjects and has not been proven.
OPDP also cited the Galt email for including untrue or misleading claims about effectiveness. It suggested that Doral is the only marketed medication designated for the treatment of insomnia "characterized by difficulty falling asleep, frequent nocturnal awakenings, and/or early morning awakenings." However, OPDP writes that other medications are meant to treat all of these conditions.
OPDP concluded the Warning Letter by requesting that Galt immediately stops introducing a misbranded drug into commerce, and to provide a written reply to the Warning Letter with a comprehensive plan for corrective messaging.
Galt did subsequently provide such a letter to healthcare providers with the corrective messaging, a copy of which is available on its website.
Galt has a peculiar business model in that they franchise their sales operations, so that people or groups buy territories to sell Galt products, but don't take on the liability of the products.
Get Started Today
If you're struggling with Doral addiction, it may seem hopeless. Luckily many rehab options are available to help you get on the road to recovery. Our therapists and counselors utilize a variety of treatment modalities in order to provide clients with the tools they need to achieve long-term sobriety. Contact Us today to speak with a specialist.
References and Resources