Friday, April 21, 2017, marks a year since the sudden and shocking overdose death of Prince. The gender- and genre-bending artist defined a generation and redefined the status quo throughout his decades in performance. His passing brought back tender memories of some of his most significant public accomplishments.
These include releasing hits like "When Doves Cry" and "Little Red Corvette," starring in the rock musical film "Purple Rain" and his stunning performance at the 2007 Super Bowl halftime show. Moreover, in the year since his passing, the international superstar has also sparked a conversation about the misuse and addiction of prescription drugs, especially fentanyl.
Prince was found dead in an elevator inside his 65,000-square-foot Paisley Park compound on April 21, 2016. He had passed away at age 57 from a drug overdose. The culprit substance in the singer's untimely death: fentanyl, an incredibly potent synthetic opioid that is often administered by physicians to manage pain after surgery.

However, the accidental overdose took many of those closest to him by surprise, proving how concealed a reliance on pain medication can be. Prince was a notoriously stringent person in recent years, eating a vegetarian diet and often avoiding alcohol. But behind closed doors, he struggled to handle chronic pain with prescription medications.
Killer Painkillers Causing Fentanyl Dependence
After years of electrifying shows and stunt-like dance moves, Prince struggled with severe hip pain, with some reports indicating that he eventually decided to undergo surgery in the mid-2000s. He had been turning to painkillers to suppress his issues for years, without the knowledge of many in his closest circle.
Recently released records show that none of the prescription medications found in his home had his name on them.
Some were even hidden in innocuous Bayer, Aleve, and vitamin bottles. Vicodin and Percocet were among the medications used in the camouflage, with some prescription pill bottles having the name Kirk Johnson, one of the musician's long-time pals and former drummer.
Michael Todd Schulenberg, Prince's doctor, said that he used Johnson's name for privacy reasons.
Dr. Schulenberg arrived at Prince's Minneapolis, Minnesota home on the morning of his demise bearing test results, as he had been with the singer the day before. And while the doctor had lately prescribed pain medications under Johnson's name, it is unclear how Prince attained the lethal dose of fentanyl that ended his life.
According to search warrants and affidavits recently unsealed by the Carver County Sheriff's Office, a bottle of Aleve filled with pills mislabeled as "Watson 853" (usually a mixture of acetaminophen and hydrocodone) had fentanyl.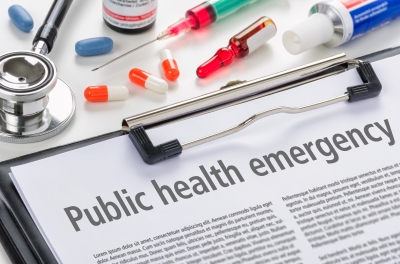 Fentanyl is at the center of a recent opioid epidemic in the United States, killing 9,580 in 2015.
The synthetic opioid that is up to fifty times more potent than heroin is often reserved for managing pain associated with surgery and for terminal cancer patients.
It can be taken orally or as a patch, or an injection, but should only be used under the meticulous supervision of a medical professional.
Even though it is only available with a prescription, doses of illegally circulated fentanyl have popped up across the country, often mispresented as other substances on the black market.
Its illicit form is often mixed with a combination of other dangerous substances, culminating in an influx of fentanyl-related deaths in recent years. Because fentanyl is potent, addictive, and deadly, it should only be used as part of a licensed pain-management regimen with specified doses.
Managing Pain Without Addiction To Fentanyl
For individuals who use prescription painkillers to treat chronic pain, it's often tough to distinguish between regular use and addiction. After all, there is usually a legitimate reason why pain medication is distributed in the first place. As in Prince's case, it may take the acute attention of others to fully comprehend the opioid addiction grips before it's too late.
For Prince, it was a sense of quiet perseverance that left so many surprised upon discovering his reliance on pain medications. He performed through pain, never letting on to backup dancers or others that he was suffering for his art.
Alan Leeds, Prince's former tour manager and president of Paisley Park Records, says, "There wasn't a tour we did where he wasn't sometimes performing in pain."
The clandestine approach to managing pain likely led to a lonely battle that quietly spun out of control, perhaps even unbeknownst to Prince himself. Seeking substance use treatment early, whether it be by self-recognition or with the help of friends and family, is critical.
Get Started Today
Call United Recovery Project today if you have been struggling with addiction and want to take back control of your life.
Our compassionate staff is available around-the-clock to tend to all your needs.
At United Recovery Project, we'll put you on the path towards recovery with our top-of-the-line treatment programs, including:
One of the many benefits of any one of our treatment programs is that even after completion, you will always have continued support and guidance through our dedicated alumni program.
CALL US NOW!