Elavil (no longer in use) was a brand name for a generic drug called amitriptyline or amitriptyline hydrochloride, in full.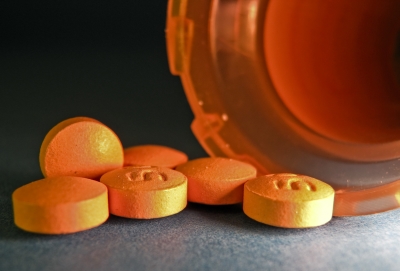 Amitriptyline was also marketed under the brand name Endep, but the Food and Drug Administration (FDA) has discontinued these brands.
Amitriptyline is still available under its generic brand name. It belongs to the broader class of drugs known as tricyclic antidepressants. Most of these drugs work by enhancing the availability of norepinephrine and dopamine in the brain.
People with low levels of these brain chemicals are prone to depression and other mental health issues.
This article outlines the risks and side effects related to amitriptyline.
Side Effects
The side effects of amitriptyline use may include dry mouth, drowsiness, and headaches.
The most commonly reported side effects of the use amitriptyline include:
headaches
drowsiness
constipation
dry mouth
gastrointestinal upset
dizziness
weight gain
Albeit less common, the following side effects may also happen:
Blurred vision
difficulty passing urine
Difficulty sleeping
acute angle glaucoma, an eye condition
tremors
difficulty paying attention
abnormal heart rate
decreased sex drive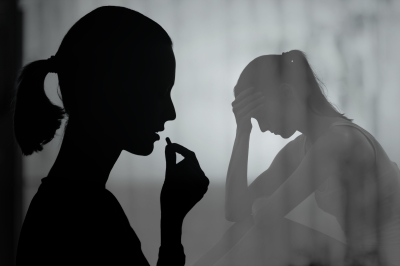 In some instances, amitriptyline may cause the following severe adverse reactions:
heart attack
heart arrhythmias
prolonged QT, which is an issue with the electrical activity of the heart
coma
seizures
temporary loss of consciousness
stroke
hallucinations
delusions
paralytic ileus, an intestinal obstruction
conditions affecting the bone marrow
allergic reaction
Apart from potentially causing side effects, amitriptyline may interact with other medications a patient is taking. Such medications include:
Monoamine Oxidase Inhibitors
Tricyclic antidepressants can be lethal if a person takes them along with monoamine oxidase inhibitors (MAOIs).
MAOIs are a more traditional type of antidepressant medication. Although medical professionals have mostly phased out their use, some may still prescribe them when modern antidepressants are not efficient.
Sometimes, doctors also use MAOIs off-label to help people deal with bipolar disorder and Parkinson's disease.
Using MAOIs along with amitriptyline or other tricyclic antidepressants can lead to dangerously severe convulsions, high fever, and even death.
Examples of MAOIs include:
selegiline
tranylcypromine
isocarboxazid
phenelzine
moclobemide
Individuals should be careful when switching from using an MAOI to a tricyclic antidepressant. In such instances, experts recommend stopping the MAOI and waiting at least 14 days before starting on a minimal dosage of tricyclic antidepressants.
A doctor may increase the amount steadily, if necessary.
Other Antidepressants
Amitriptyline may also generate severe reactions when a person uses it along with other antidepressants, such as:
fluoxetine (Prozac, Sarafem)
sedatives
phenobarbital (Bellatal, Solfoton)
sertraline (Zoloft)
paroxetine (Paxil)
fluvoxamine (Luvox)
other selective serotonin reuptake inhibitors (SSRIs)
Central Nervous System Depressants
(CNS) depressants are drugs that slow brain activity down, relax the muscles, and calm the body. Doctors sometimes prescribe them to help manage acute stress, anxiety, and sleep disorders.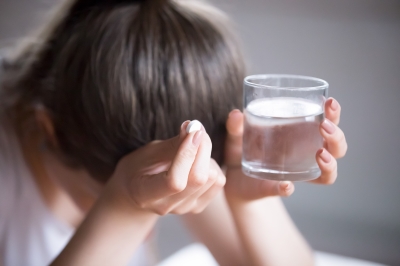 Examples of CNS depressants include sedatives, tranquilizers, and hypnotics. Amitriptyline can increase the effects of these drugs, so people should not use both at the same time.
Alcohol is also a CNS depressant. Because amitriptyline can intensify the effect of alcohol, it increases the risk of overdose in people with alcohol addiction.
Heartburn medications
Cisapride is a medication that doctors used to prescribe to treat heartburn. The FDA withdrew the drug in 2000 following reports that it increased the risk of heart problems.
Doctors still prescribe the drug, but only in rare cases when it is crucial.
Taking amitriptyline together with cisapride further increases the risk of heart arrhythmias and other serious cardiac problems.
Other drug interactions
Amitriptyline also interacts with a few other drugs, including:
ephedrine, a stimulant that treats low blood pressure during anesthesia
norepinephrine, a drug that controls dangerously low blood pressure
epinephrine, an emergency treatment for severe allergic reactions
dronedarone, a treatment for certain types of heart arrhythmia
lithium, a medication that can help treat bipolar disorder
Due to safety concerns, drug manufacturers advise against the use of amitriptyline while taking these drugs.
Get Started Today
If you're struggling with Elavil addiction, it may seem hopeless. Luckily many rehab options are available to help you get on the road to recovery. Our therapists and counselors utilize a variety of treatment modalities in order to provide clients with the tools they need to achieve long-term sobriety. Contact Us today to speak with a specialist.
Resources and References: