Addiction is a serious problem, but it's not the end of the world. Persons with addiction problems are usually looked down on because of their poor life choices. Many addicts suffer from the dilemma of whether to get help or keep quiet about their problems. The percentage of people taking drugs for recreational purposes is comparatively less than those taking it to address serious health and psychological issues.
Studies have shown that children with a family history of domestic violence or whose parents or parents had addiction issues have an increased likelihood of becoming an addict as they grow up. Then some youngsters have grown up in a suitable environment but have given into addiction because of peer pressure.
Some individuals take drugs and alcohol as a means to escape stress, relationship problems, and work pressure. Drugs and alcohol can react with brain receptors and change the way people perceive pain or negative experiences.
Once individuals are under the influence of drugs or alcohol, they experience a momentary euphoria, which helps them feel happy even if their lives are falling apart. Many people who experience this euphoric feeling for the first time keep going back to drugs and alcohol until they become completely dependent.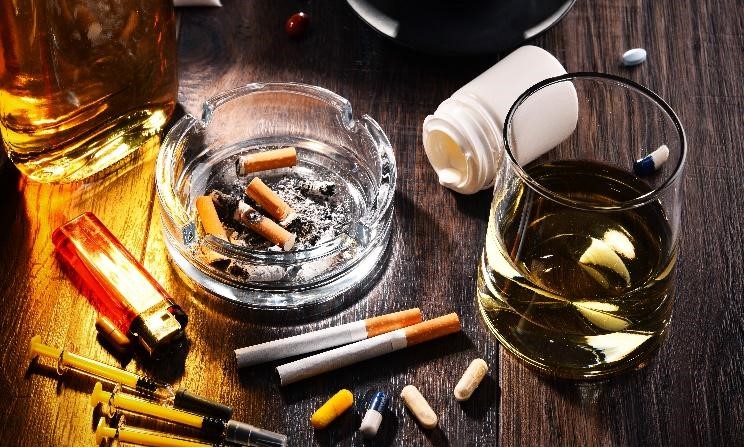 Almost no addiction sufferer can realize their problem until it's too late. This is because, in the beginning, individuals hardly experience any side effects from addiction, but later on, they experience numerous side effects, including withdrawal symptoms. The intensity of withdrawal symptoms can range from mild to intense, based on your addiction level and many other factors.
Addiction issues should never be ignored even if you do not experience any major physical or mental health changes. Seeking medical supervision at the right time can help you bring your life on the right track and help you to give up substance abuse before it is too late.
Prescription Drug Abuse
Prescription drug abuse is as serious as any other substance abuse issue. Doctors often recommend prescription drugs for patients suffering from serious ailments such as cancer, arthritis, and neuropathic pain. Persons suffering from these medical issues regularly have to deal with breakthrough pain, which cannot be suppressed with normal pain relief medicines and are often prescribed drugs such as Oxycet. A prescription drug such as Oxycet is highly addictive. It is composed of Oxycodone, a strong opioid analgesic, and acetaminophen, which is a mild over-the-counter pain-reliever.
How Oxycet Is Used and Why Is It Harmful?
Oxycet is available in tablet form, and it must be taken only with water. Consuming Oxycet with other opioids or alcohol can result in slow heart rate and breathing problems. Some people also experience serious allergic reactions, such as skin rashes or itching. For this reason, the drug shouldn't be taken without medical supervision. A few other side effects Oxycet of comprise: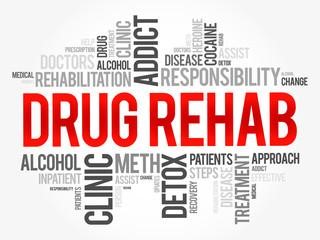 Vomiting
Swelling
Seizures
Redness of Face
Mood Changes
Loss of Appetite
Hallucination
Fever
Dry mouth
Dizziness
Diarrhea
Confusion
Anxiety
Oxycet Addiction Treatment
Finding good rehabilitation takes time. Because the first step of recovery from an addiction problem is detox, your friends or family can use the time to find a good rehab facility for you. You can also try searching for a suitable rehab yourself. The first step to getting a good rehab is the inquiry. Ask for an information booklet and talk to the rehab manager to determine the facilities and services offered. If you find it hard to decide on a single rehab facility, judge them on these factors.
Location
Find an Oxycet rehab that is convenient for you and is easy for your associates and family to reach. In case they want to visit you, they can do so with ease. A rehab situated a little far away from the main city would be ideal for people with serious addiction issues and mental health problems. Select a rehab that is located in a calm locality and has a touch of nature to it.
Facilities and Services
Select a rehab that is well equipped, uses state-of-the-art technology, and has a qualified team of doctors and medical staff to address every patient with care. If the rehab center is big, it should have enough staff to manage all tasks and, at the same time, see that the patients are well-monitored and treated effectively.
Value for Money
Lastly, go for a rehab program that provides value for money. Talk with the rehab manager to find a program that's well suited for your needs, and you can evaluate for yourself whether it is a good deal or not. If you have medical insurance, try to find a rehab that provides you insurance benefits; in this way, you can save a lot of money.
The United Recovery Project has drug rehabilitation facilities all over the US. Regardless, specialists recommend that you join a facility that is far from your resident city or state. This greatly boosts your chances of successful rehabilitation since you have been ejected from our usual triggers. We have inpatient, outpatient and partial hospitalization programs which are applied to deal with the special circumstances of each patient. Our programs aim to heal you both physically and mentally to facilitate long term sobriety. Contact us now to experience the prime Oxycet addiction treatment resources available to one and all today.
Resources and References: